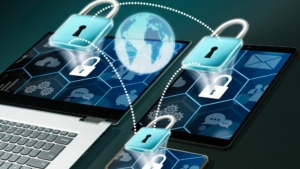 Background
There are hundreds of Cybersecurity frameworks and products components to build
digital fortress ecosystem platforms. The process is like playing a jigsaw puzzle and entering a labyrinth.
"Traditional 3.0" Cybersecurity improvement approach:
Require 2-3 months assessment with 2-3 years improvement road-map
recommendations;
Not compatible with agile business requirements;
Hardly can completed since the business risks are changing constantly.
XecureIT develops Agile Cybersecurity Improvement (ACSI)
Quick win solution to respond agility requirements of Industry 4.0;
Require 2 weeks assessment with 3-6 months improvement for the first phase;
Based on more than 25 years Cybersecurity professional experiences.
Objectives
Provide agile Cybersecurity improvement for Industry 4.0 to empower Society 5.0
Simplify assessment process
Understandable, simple and light delivery documentation
      Methodology
Phase-1
Focus on sensitive and critical business functions;
2 weeks initial assessment;
3-6 months quick win improvement recommendations.
Phase-2
To create solid foundation to support agile business;
4 months assessment during Phase-1 implementation;
6-12 months systemic improvement recommendations.
Assessment Methodology
Phase-1
Provide questions lists and request related documentations;
Review and discuss to clarify the answers and documentations;
Create draft recommendations and discuss them with the customer;
Finalize findings and recommendation report.
Phase-2
Phase-1 +
In-depth review of architecture, system configurations and system operation;
In-depth interview, discussion and observation.